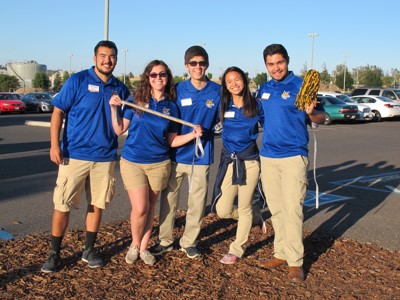 Congratulations on your decision to attend UC Merced. Joining the UC Merced community will provide you with fulfilling, exciting and fun academic and personal experiences. In order to make a smooth transition, your next step is to attend New Student Orientation.
Our Mission
The mission of UC Merced Orientation is to be an empowering and transformational experience that prepares a successful pathway to graduation.
Students will:
Understand purposes of a college education and the differences between high school and college.
Set educational goals by engaging with campus services and resources and understanding academic skills that will lead to graduation.
Develop connections for involvement in co-curricular activities through engaging and personal encounters with faculty, staff and fellow students.