Nov 15- Placement Exam Deadline
Dec 1 - Orientation Registration Deadline
Jan 6 - Deadline for official transcripts and test scores to be received by Office of Admissions
Jan 5- Deadline to apply for Undergraduate Housing in both the Heritage Apartments and in the residence halls for Spring 2018
Jan 10 - Spring Semester and Orientation Fee Payment Deadline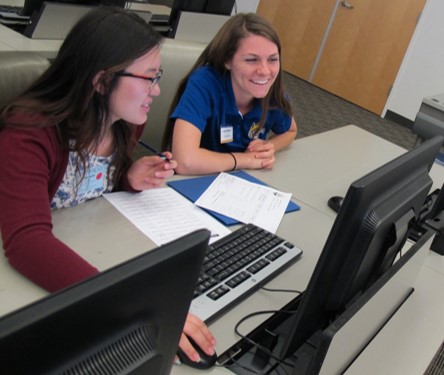 Last day to make ANY changes: Friday, December 1st
You may change your registration online up to two weeks prior to your orientation date. In addition, a $20 administration fee will be assessed for any registration changes AFTER the two-week deadline has passed (For example, adding a guest past the two week deadline). All registration changes are based on availability. These deadlines allow us to adequately plan and prepare for your visit.
Orientation fees will be posted after your orientation date and it is your responsiblity, as a student, to pay all orientation fees by the due date indicated on your registration confirmation.
All students need to register in advance. No walk-in students will be accomodated.
All guests attending with you are required to register for Orientation in advance. It is recommended that you leave young children at home, as students and their guest members are expected to stay for the entire program specifically designed for them.
Please note: Admissions and Orientation are two separate offices with different deadlines and functions. It is the student's reponsiblity to communicate with the Orientation office if their admission decision changes and they will no longer be able to attend UC Merced. It is the student's responsbility to cancel their Orientation date by the two week deadline via the orientation website in order to not be charged any Orientation fees. After the two week deadline, students will be responsible for paying their Orientation fees.
Final Admission: Students are provisionally admitted to attend UC Merced and final admission status is pending your timely submission of all requirements, including final transcripts, from your current institution or high school. If you anticiate not being able to fulfill any of your remaining requirements, it is your responbility to contact the admissions office immediately. Understand that you are responsible for paying your orientation fees if you do not cancel your orientation registration at least two weeks prior to your orientation date via the orientation website.
Rescinds: If the admissions office rescinds your admission to UC Merced prior to or after you attended Orientation, we will refund your Orientation fees.